Hey there, it's Tara!
Is this you? 
You love photography, but you feel stuck when it comes to editing. The endless Photoshop tools and techniques overwhelm you. You spend hours trying to achieve the proper effect, but the result never matches your vision. You've watched countless tutorials that are too complex or don't reveal creative concepts. 
That changes NOW.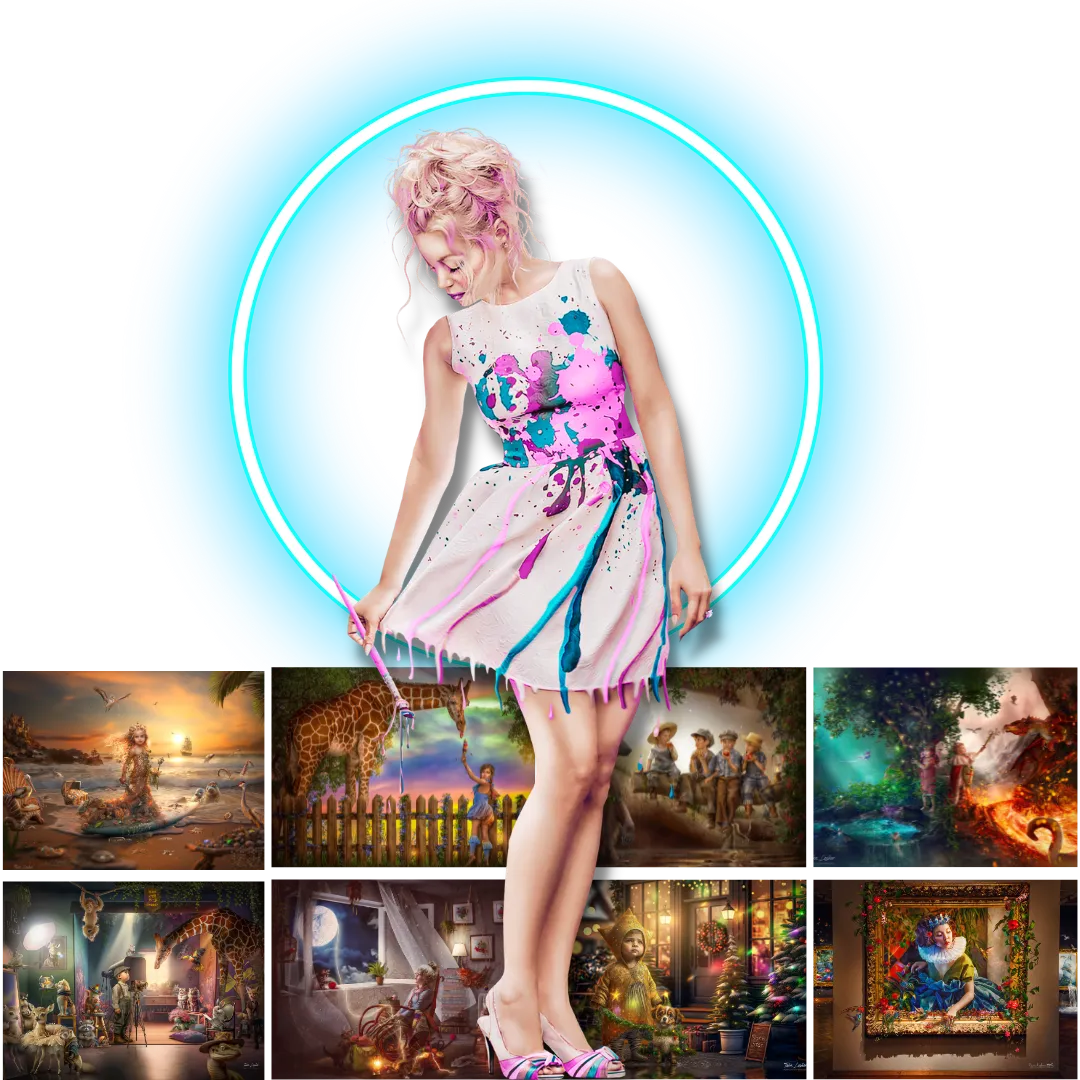 UNLOCK YOUR ESSENTIAL PHOTOSHOP CREATORS KIT:
IF YOU ALREADY HAVE AN ACCOUNT WITH US,
USE THE SAME EMAIL ASSOCIATED WITH YOUR TARA LESHER LIBRARY.
After entering your email, we will grant you instant access.
By submitting your email, you'll gain exclusive access to our VIP Essential Photoshop Toolkit and special webinars. We promise to only send you content that will help you grow your skills and business
You're Reading This Because You're An

Action Taker
And You Want Help Creating Images That Leave Your Clients Searching For You Instead Of The Other Way Around.
The Struggle is Real, But So Are the Results
I get it; life is a whirlwind of constant "doing," yet it often feels like you're running in place. You don't need another course with missing puzzle pieces; you need actionable steps that lead to progress and profits. You crave results, and so do I.
As your Photoshop mentor, my success is directly tied to yours. If you dive into the tutorials without a game plan, neither of us wins. That's why I've got something special to ensure you hit the ground running.
VIP Essential Photoshop Toolkit:

Your Shortcut to the know how
To ensure you're fully equipped, I'm offering you exclusive access to my VIP Essential Photoshop Toolkit. This isn't just another bundle; it's a curated set of tools and tutorials I've developed and use in my own edits over the years.
🛠 What's Inside:
Photoshop Brushes: Elevate your edits with brushes that bring your visions to life.
Pro-Level Actions: Speed up your workflow and achieve consistent results.
Educational Tutorials: The core of what makes a stunning storybook composite image Remember...Every good house has a good foundation. 
Bonus:

"Turn Your Art into Profit" Webinar
But that's not all! You'll also get access to my special webinar where we'll map out your journey from where you are now to where you want to be. I'll provide high-level insights on business models, strategies and offer suites that can turn your art into a profitable venture.
Don't Miss Out:

Secure Your Toolkit & Webinar Access Now!
You're an action-taker; I love that about you. But taking action without direction can lead to wasted effort. So, take just one minute now to sign up for this 20-minute game-changing workshop and secure your VIP Essential Photoshop Toolkit.
I'll see you inside, ready to unlock your full creative potential.
With Gratitude,
Tara Lesher and Customer Success Team. 
Click Here to Unlock Your VIP Toolkit & Webinar Access